Sometimes we need to estimate how long a vehicle has been in one place. With aveditor we can do it, but of course it is only an evaluation without guarantee, because it is not certain that the vehicle has not left between two consecutive video shots of the same place.
Hit "search parking stays" :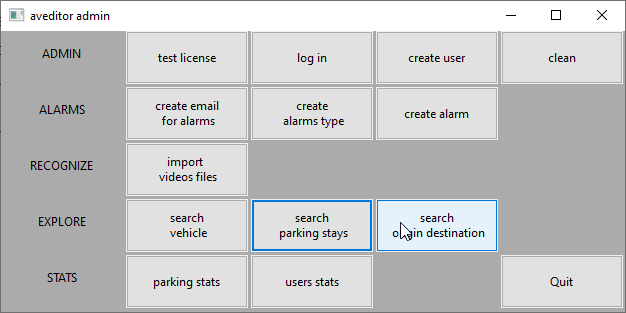 A new window control opens. If known the license plate, enter the number plate in the appropriate caption :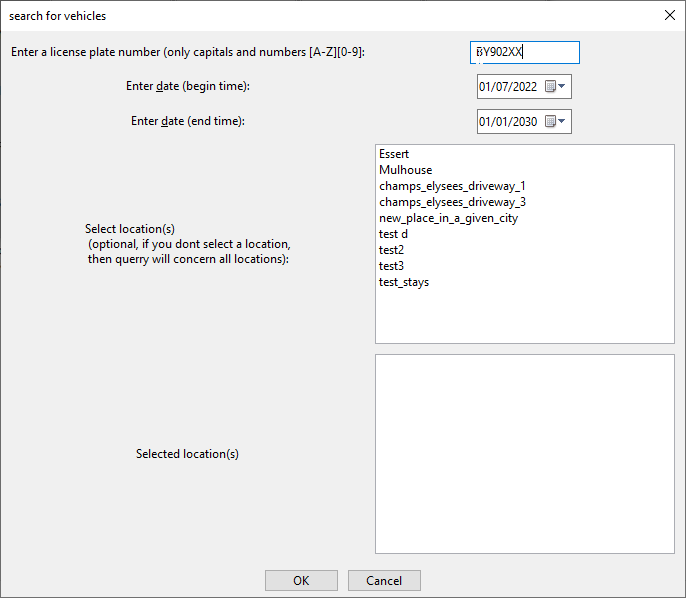 If license plate is not known number, leave that caption blank : the query will concern all the vehicles.
Similarly if time range is known, select it.
It is also possible to select one or more places where the videos were shot :
Click "ok" and results with images appear (it can last a while if there are a lot of vehicles):